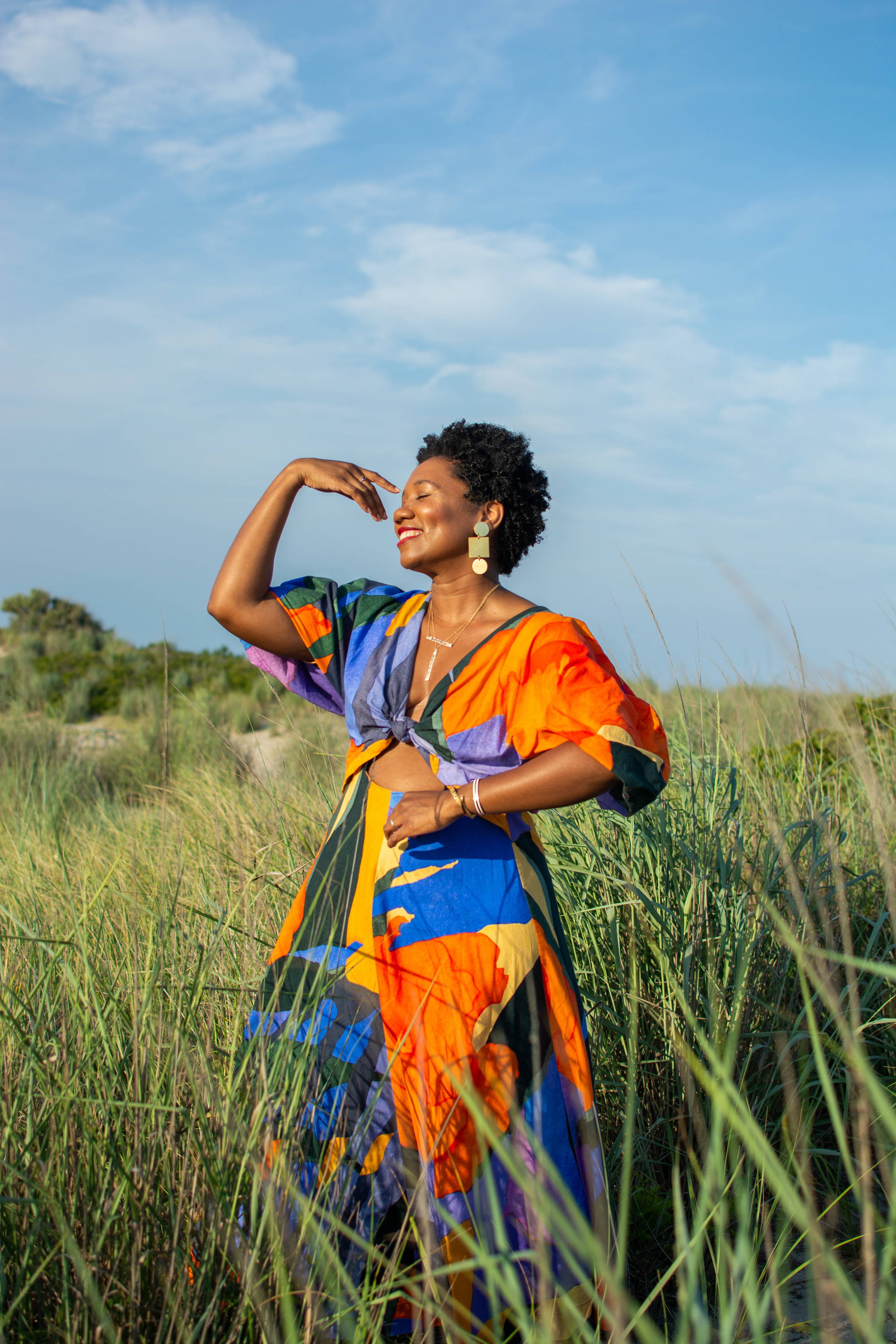 DRESSED IN JOY
Dressed in Joy is run by Mikaela Pabon, a Brooklyn-based wife, mom of 2, Hawaiian dancer, print designer and content creator passionate about sharing the things she loves with her audience in her honest and authentic voice.
The brand was initially born out of the desire to create a hoodie Mikaela hadn't seen before. Something bright and colorful that brought instant joy upon seeing it. The goal of Dressed in Joy is to make customers feel like the walking personification of JOY when wearing the brand's pieces - to make them feel confident yet comfortable, stylish but not stuffy. Since then, Dressed in Joy has evolved into a full line of breezy resort wear that you can take on vacation or wear on your next trip to Target!
Mikaela's love for Hawaii runs almost as deep as her love of fashion, and customers will recognize the influence of the islands in the colors and patterns she chooses, as well as in the stories they tell. Never one to shy away from mixing prints, Mikaela hopes to inspire women to try a new color, or a new way to style that printed piece, all while radiating beauty, self-confidence and JOY!